Toddlers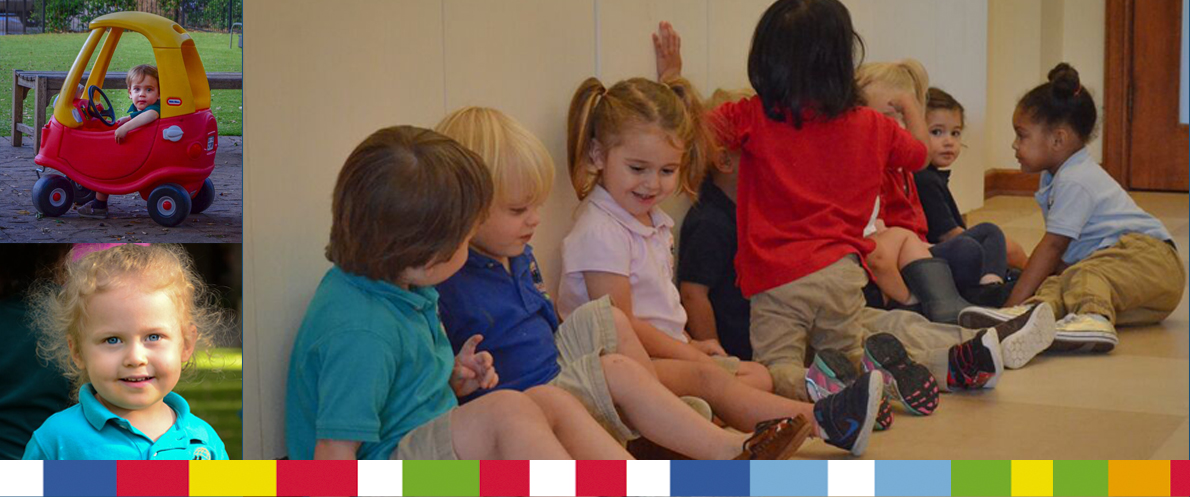 Toddlers
"One language sets you in a corridor for life.  Two languages open every door along the way." – Frank Smith
18 MONTHS TO 2 YEARS
Crossing Borders Preschool is not your typical child care center. We educate, care for, and nurture your child, all while teaching them a new language. Give your child an advantage with the opportunity to speak and understand more than one language!
For our youngest preschool students, the morning routine is an important part of the day. During this time, teachers speak completely in the targeted language, going over colors, numbers, the alphabet, the weather, the days of the week, and the months of the year. Children are introduced to their new language and culture through play, individual and group interactions, and age-appropriate activities that capture and hold their attention. Adhering to the TPR approach, using language and physical cues, we teach our students about topics that deal with daily life, such as how to be a friend and get along well with others.
Our Beautiful Houston location offers:
– English Immersion (18 months +)
– Spanish Immersion (18 months +)
– French Immersion (must be 3 years old and potty trained)
– Mandarin Immersion (must be 3 years old and  potty trained)
We are currently offering 2, 3, and 5 day options.
Top 10 Reasons Parents Choose Crossing Borders International Preschool
1. Our curriculum is designed to immerse children in their target language using games, songs, activities, to help them participate, understand, and speak the new language.
2. Our language immersion preschool curriculum teaches children reading and writing skills in addition to arithmetic and science.
3. Children develop their fine motor skills through exercises and games, in addition to acquiring vital social and communication skills.
4. While the students study their new language, they discover traditions from around the world through their participation in activities that foster awareness and acceptance of other cultures.
5. Crossing Borders language immersion classes and programs offer certified native speaking teachers.
6. Testing and evaluation for children, ages 3 through 6, helps track student progress.
7. Crossing Borders has full time operations and academic specialists involved in curriculum, lesson plan, and staff development.
8. All of our teachers and staff are multilingual and come from countries around the world, giving children the best opportunities to learn and understand languages and cultures.
9. Our teachers are warm, caring, and encouraging towards all of the children.
10. We provide quality care in a structured environment that prepares children to enter into dual language programs that many of the public and private school settings are now offering. All of our children have mastered their second language and have tested high in public and private schools.
Crossing Borders Material For Sale
http://www.amazon.com/Jugando-Espanol-Spanish-Todd…
Do you want to expose your little one to the Spanish language? This colorful book will help you introduce Spanish vocabulary to your children. This program is specially designed for parents or caregivers who want to teach toddlers Spanish in an easy and amusing way. The children will have the opportunity to practice the vocabulary in each lesson through a song or a game.  More Crossing Borders material available in our online store; take a look!